With every order a native tree is planted
Thank you if you have just ordered some ZM Jewellery - you have planted a native tree!
We work with Ecologi to plant native trees with every order.
They also allow us to offset our carbon. You can read more about the projects by clicking the button below.
*Please also note all our packaging is compostable/recycle. Including the cellophane bags.
Read more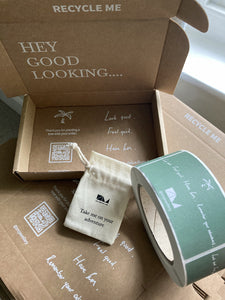 Recycled Packaging
Our boxes are 100% compostable, 100% recyclable, biodegradable, plastic free and renewable.
Our bags are made from eco-friendly, OEKO-TEX Certified cotton - durable, reusable and biodegradable. Moreover, everything is made to measure - meaning there is not much waste produced. If there are some fabric waste they are recycled to cleaning cloths.
The cellophane used to protect the jewellery is fully biodegradable.
SHOP THE SUNSHINE PENDANT
My mission
To challenge the jewellery industry and create a product people can be proud of wearing.
Much of the jewellery industry is made up of materials with supply chains that are impossible to chase. My personal mission has been to ask the questions and challenge the suppliers and provide my customer with honest clean materials that they can be proud to wear.
SHOP BESTSELLERS
"The jewellery industry has a checkered past, and I think it's time this changed."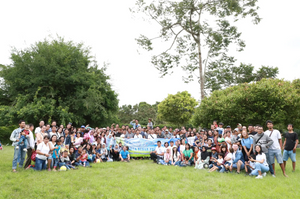 Bali Production
I am really proud to be working with a workshop in Bali. They have incredibly high standards in terms of quality and in terms of sustainability. 
Their metals are 65 -100% recycled which allows the metal to still be of high quality. 
The resin we use is primarily sourced from by-products of pulp and paper manufacturing.
They employ the local community giving opportunity. I work closely with Anggi who is brilliant. The image is from one of their team outing days.
I am very excited to be working with Ocean Diamonds which are sustainably sourced diamonds, hand picked by specialist divers off the coast of South Africa. I will be able to tell you exactly where your diamonds have been picked up from.  Watch the video above to see more.
Watch Sanjeewa cut a Sapphire
The gemstones are sourced and cut from sustainable mines in Sri Lanka. In 2019 I visited the stone cutting studio in Sri Lanka but unfortunately after heavy rain the mines where filled with water so we couldn't visit them. We met Sanjeewa who you can see below - he is the main cutter and works alongside Chnandrasiri. With these stones I can tell you the mine they have come from and the person who as cut them (it will most likely be Sanjeewa!).
Got a question?
I would love to hear from you. Feel free to click the button below to send me an email.