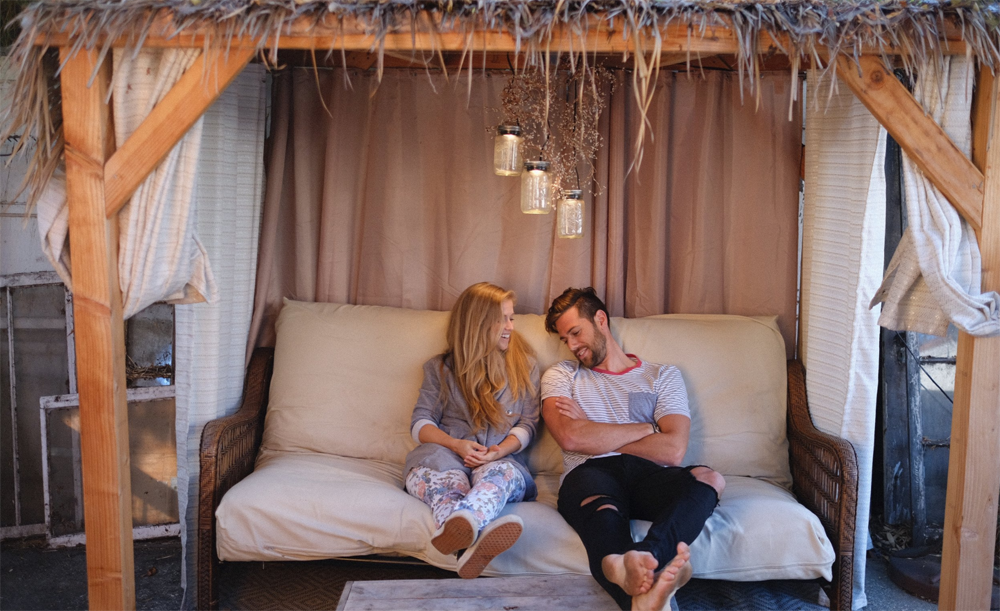 This week we jumped on the road with Tall Small Travel over in LA. 
These two love birds met over a decade ago in Boston. Silas originally from Maine and Stacey originally from Rhode Island they moved to California together. 
Separately they have had some pretty awesome adventures (I actually met Silas on a trip in South America), and together they have continued this journey! 
Stacey after working as Social Media Editor for the Los Angeles Times and Digital Director at GOOD Magazine now freelances on a variety of projects. Stacey wears The Greenwood Bangle.
Silas is the co-founder and Head of Products for Kind Media, a media and technology company dedicated to LA's expanding cannabis culture. Si wears a bespoke piece I made him years ago and The Greenwood ring band.
Its no doubt these guys have had some incredible road trips together... so listen up below for their best and worst moments and secret tips... 
What's the most importing thing to take with you on a Roadtrip? You definitely need a good road trip partner to share the memories (and driving) with. A good camera is critical, usually a few. And a cell phone charger. (And REALLY good snacks!) 
Best moments / worst moments that spring to mind? Probably the best moment that spring to mind was from this road trip up into Big Sur. We were traveling with some friends and found this road-side campsite that was just mind-blowing. (We also happened to pull over to the side of the road just in time to see a pod of grey whales migrate through... road trips can be an excellent reminder of just how small you are.) 
Another amazing moment was on the last legs of our cross country trip moving to LA. We were all getting a bit stir crazy after three consecutive 18+ hr days in the van, so we pulled over, put on some sneakers and ran into this amazing canyon/desert in Arizona or Nevada. Worst memory was probably from a recent trip to Costa Rica. It was during the rainy season so all the roads were washed away and rivers were overflowing. We got to one section of the road and as we tried to drive around a fallen tree our car started sliding towards a 20 ft cliff with a raging river at the bottom. We got about 6 inches from going over.
Do you plan your trips or just take them as they come? A mix of both. Usually, try and know were we are headed and when we need to be there by but keep the rest of it up in the air. Sometimes it works out for the best, others you end up backtracking 3 hrs because a road is blocked by a flooded river...
Best road you've ridden? Oh man, that's a tough one. Top three are probably the 99 from Vancouver to Whistler, the Pacific Coast Highway from LA to San Francisco, or the SS1 along the Italian Riviera.