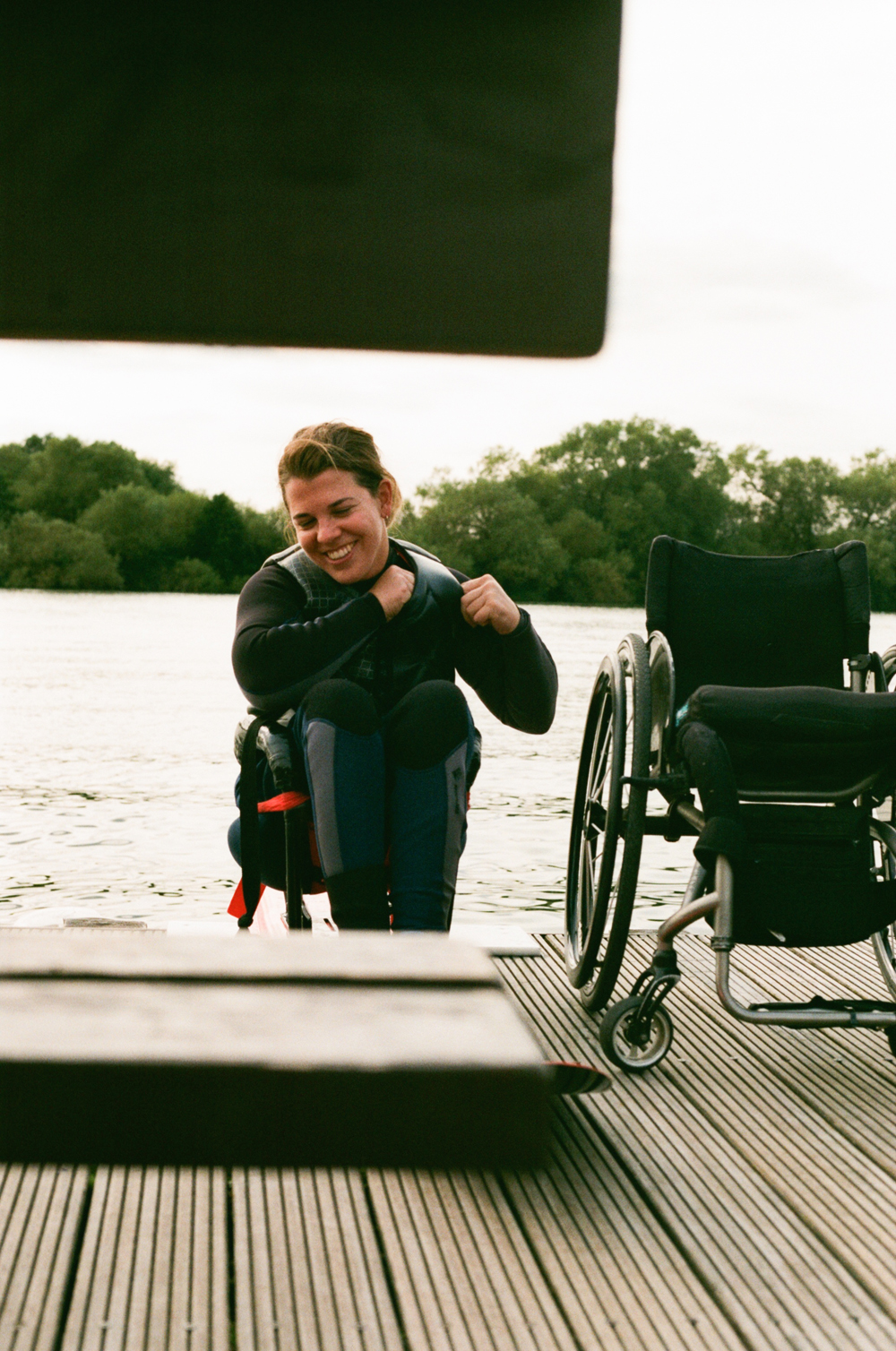 Sophie is one of the most magical and inspiring people I have ever met. Her smile is big and welcoming and after a couple of sessions boarding with her we sat down for a little bit more of an insight into her adaptive world.
Your an incredible skier both in the snow and in the water, did you find water skiing an easy transition from the slopes? 
I actually did find it quite an easy transition. I was quite strong from all the training on the ski slopes and I developed better balance through skiing. Despite new equipment and a totally different sport I actually found waterskiing/wake-boarding a little more accessible. With skiing it took more travel and cost more to do it. With waterskiing I'm able to get there in 40 minutes and be on the water within an hour whereas with skiing it takes a lot more effort to get to the mountains. 
With a disability what have you found the most challenging when it comes to skiing and water skiing/wakeboarding? 
Well, my spinal cord injury affects me from my chest down so I don't have much core stability which makes it more challenging for me. Especially in the early days when I was getting the hang of it. Learning to self-start on the water or to get to grips with skiing steeper terrain was where my injury level posed more problems.

You are a big adventurer, what's the most challenging adventure you have been on? 

Probably the biggest challenge so far for me personally was ascending mount snowdon in a wheelchair. I had a team helping me and a specially adapted wheelchair which was great but the biggest challenge was the fact that I had to rely on other people and couldn't do it without help. I am very independent and don't like having to depend on other people for things so it was a personal mission for me to get better at accepting help!


What's on the dream list for adventures to come?

I want to learn how to surf. Hanging out with Zoe and some of her surfer friends made me feel inspired to try. And I was in California recently where it was the US Adaptive Open surf champs in Oceanside which I went to check out. It was great to watch and from speaking to some of the competitors they were so enthusiastic about surfing that it made me want to give it a try. I almost did this time but the conditions weren't ideal - next time for sure!